Winners announced for the #christmassaving campaign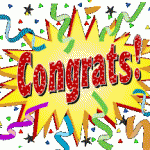 Congratulations to all that contributed to our #christmassaving campaign. We have been overwhelmed with the number and quality of entries and it was really difficult to select our winners.
All of the entries were so good we have chosen two winners and two runner-up prizes.
Our two winners are Lyndsey Cooksey and Sian Hallewell – they both win a fabulous hamper from John Lewis.
The runner up prizes – vouchers for £25 each go to Anette McDonagh and Ruth Graham.
Here are the winning tips:
Lyndsey Cooksey – A good tip is when shopping, add an item to your basket each week that you would buy for Christmas and put it away, saves buying everything at once and you don't notice that item in your basket. They soon add up!
Sian Hallewell – Encourage your children to make gift Certificates that can be redeemed by the recipient. Depending on their age it can be anything (and encourage them to come up with the ideas), eg one free car wash, bake a cake together, a big hug, rake the leaves – anything, only limited by imagination. Hopefully children will learn that not everything costs money and actually sometimes the best things are free.
Thank you to all that contributed saving tips. We wish you and your families a very Merry Christmas.