Clive Stone joins the board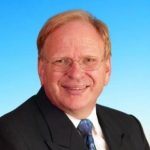 We are delighted to welcome a new member to the Severn Trent Trust Fund board. Clive Stone is a well-respected local businessman who was awarded the Midlands Business Director of the Year by the Institute of Directors in 2006.  He established a successful full service facilities management company that employed 250 people when he sold it in 2013, after 26 years at the helm.
More recently he has been active as a Deputy Lieutenant for the County of the West Midlands responsible for the Queens Award for Voluntary Service process, a council member of the Chamber of Commerce, a Trustee of two charities and Chairman for the Lord Mayor of Birmingham's fund raising committee and Chairman Elect for the Severn Trent Trust Fund.
"We are honoured to have Clive join our board," says Liz Pusey, Chair of STTF.  "He brings a wealth of business and charity experience that will undoubtedly bring benefits to us all."
Read Clive's full bio here