Meet The Board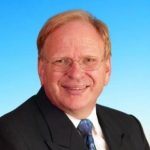 Clive Stone – Chair 
Clive's experience encompasses management of both large and small businesses, local and national government skills organisations, governor of schools and colleges, as well as significant non- executive and charity involvement.
Clive is currently CEO of LCS Professional (consultancy) Services. His current other non-executive activities include, a Deputy Lieutenant for the county of the West Midlands responsible for the Queens Award for Voluntary Service, a council member of the Chamber of Commerce, a trustee of two charities and Chairman for the Lord Mayor of Birmingham's fund raising committee.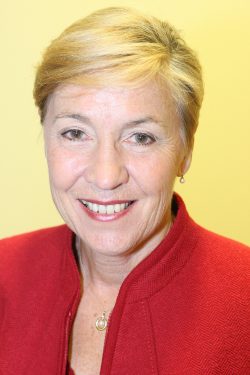 Liz Pusey 
Liz joined the board as one of its first trustees in 1997 and soon after took on the role of Deputy Chair before taking on the Chairmanship in 2014.  As well as Liz's extensive experience with Severn Trent Trust fund, Liz has a wealth of expertise in the advice sector generally having undertaken a variety of volunteer roles, and worked with several charitable organisations, not least in her former role as Manager of Malvern Citizens Advice Bureau.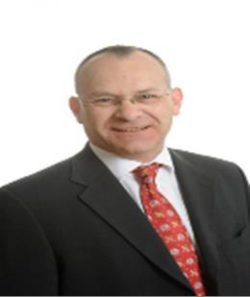 Clive Mottram 
Clive Mottram is a solicitor specialising in water law and regulation.  Clive worked for Severn Trent Water for more than 20 years, from 1986 until 2007, and was involved in the creation of Severn Trent Trust Fund in 1997.  Clive is experienced in advising boards of directors, both as company secretary and as a non-executive director.
Since 2010 Clive has worked for a large law firm, advising water companies and others on a wide range of regulatory and commercial matters. Clive became a trustee in 2014.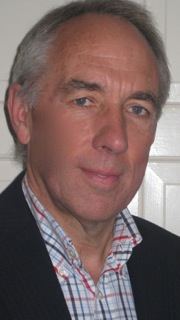 Andy Phelps
Andy has spent the majority of his working life in the UK energy industry. In 1988 he joined the Midlands Electricity Board (MEB), where he held a number of senior positions including Director of Finance and
Regulation.
From 2004 to 2011 was Director of Regulation at the UK Energy Networks Association (ENA) in London. It was here that he worked with the industry regulator, Ofgem, the Government and the Department of Energy and Climate Change on national and EU energy policy. Whilst working for ENA he forged close links with Water UK the trade body for the water companies.
Andy joined the Board as a Trustee in November 2014 and he is also currently a magistrate and lay judge on the Herefordshire and Worcestershire Family Panel.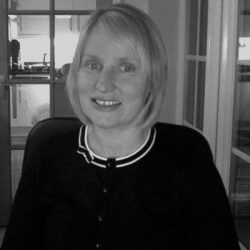 Lowri Williams
Lowri Williams is a solicitor and has been a board member at STTF since 2011.  She enjoys putting the management and communication skills she has gained in her career to good use in her role as a trustee.
Lowri enjoys seeing the end results of the work that STTF carries out, especially when awarding grants that make a difference to people's livelihoods.
She hopes to continue to make a contribution by taking an active role in the decision making process and working alongside the other trustees to achieve success.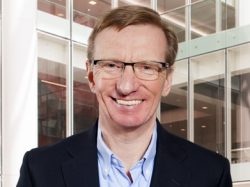 David Vaughan 
David Vaughan is a past chair of Auriga Services and has been a trustee at STTF since 2003.
He is a partner at Lawrence Graham & Co, specialising in mergers and acquisitions.  Outside of his work David gets involved in fundraising events for charity and recently cycled over 100 miles in a day to raise funds for Dogs for the Disabled, his firm's charity of the year.
David brings a knowledge of how big business works and an awareness of how the interests of the private and voluntary sectors can be aligned to the board.  He enjoys the greater sense of perspective being a board member brings and the challenges of operating in an area outside of his comfort zone.
It is David's wish to continue to play a part in using his professional and managerial experience to ensure that the trust fund continues to provide the best service it can.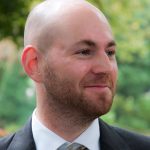 Craig Simmons
Craig has worked at the Money Advice Service since October 2015, an independent service set up by government to help people manage their money. Working in the debt advice function, Craig supports the commissioning of half a million people getting free advice per year, a consumer research programme and leads projects which improve access to advice services and lead to more impactful debt advice.
Previously, Craig spent five years working for the FCA, leading aspects of the Quality of Debt Advice Thematic Review, the roll out of the new Consumer Credit Regime and its life insurance supervision. Craig is also a former Head of Strategy and Development at Money Advice Scotland.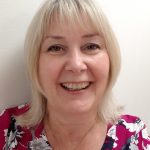 Hazel joined the Board in March 2019 as Chair of the Audit and Risk Committee. During a long career in banking and life assurance Hazel has held a variety of Board roles responsible for Audit and  Risk, lending, IT, HR, Customer Services and Strategic transformation and governance. A qualified banker and personnel professional Hazel has experience with complex investment projects and has Chaired multi-million £ pension schemes. Outside of work Hazel served as Chair of Age UK South Staffs helping the charity to launch its first dementia respite centre.  Hazel has strong experience in regulatory roles in the finance sector and has continued her interest in ensuring that consumers are treated fairly and encouraged in their financial independence.