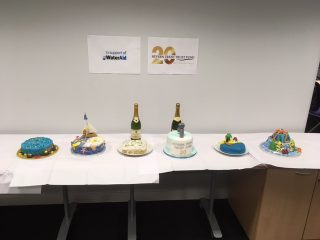 WATER THEMED BAKE-OFF RAISES MONEY FOR WATER AID
24/04/2017 - 11:00 am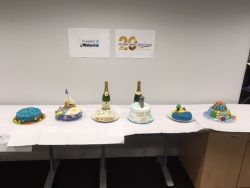 We all loved our water themed bake-off that took place last week.  Just like on the TV show, bakers practised their creations at home and wowed the judges when the bake-off took place on Monday 24 April.
Staff that entered made a contribution to our charity for the year 'Water Aid' and our partners at Severn Trent Water sent their top judging team to choose the winners.
Here are some of the water themed creations – they certainly tasted as good as they looked!
Severn Trent Trust Fund are aiming to raise £20,000 for WaterAid by April 2018. WaterAid are helping the world's poorest communities to transform their lives with clean water. One in ten people do not have access to safe water and one in three do not have access to a decent toilet.
You can find out how to support the Severn Trent Trust Fund team on their swimming challenge and more about the work WaterAid are doing here.