The BIG Difference Scheme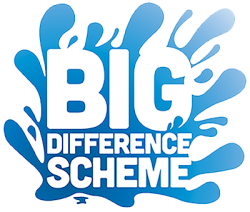 If you are short of cash at the end of each month, The BIG Difference Scheme may be for you.
The BIG Difference Scheme:-
Is accessible to all customers who receive either water and/or sewerage services from Severn Trent Water.
Is available to all customers regardless of age and employment status.
Offers customers a reduction ranging between 10% – 90%* off the average yearly charge.
Is valid for 12 months from date of acceptance.
Can provide extra help for anyone finding it difficult to pay water charges.
To apply for a reduction on your annual water bill, please complete an application form. (Please note that once the application form has been completed, it must be signed and proof of income attached).
Applications can be sent to the following Freepost address:
Severn Trent Trust Fund
FREEPOST
RLZE – EABT – SHSA
Sutton Coldfield
B72 1TJ

If you have any questions about the scheme or need assistance completing the application form, please call one of our friendly team on 0300 123 0890 or email office@sttf.org.uk
*Based on the average water bill for customers in the Severn Trent region.
Follow us online: